About OTD Packing Service ApS
Briefly about the company and our history
In 1994, OTD Packing Service opened its doors for the first time, and some of the customers who stepped in are still customers of the company today.
OTD Packing Service is built on a solid foundation. For the business owner and director, Tommy Danielsen, the principles of quality assurance from his military career and 20 years in the parachute industry he took with him into the company when he started in 1994. These values play a vital role in the business up to this day.
OTD Packing Service grew as the company was given more and more complicated tasks for e.g. the audio industry and soon developed to also be able to handle tasks within processing, assembly and packaging of medical equipment.
The requirements for the company's competencies and know-how within the regulatory area, including regulatory requirements, were tightened, and OTD Packing Service steadily grew with the task. During this development process, the core competencies were unchanged: diligence, accountability and control.
Today, the company's primary business area is processing, assembly and packaging of products within medico, audio and electronics. Still with the same high demands on quality at all stages of the process.
In 2019, the OTD Packing Service chose to invest in an ISO 9001: 2015 certification. The company has since further upgraded its internal quality system, and now works in most of production processes according to ISO 13485.
OTD Packing Service has found a business model that works, which is why the future will also bring more of the same: Further certifications and increase of the regulatory level as well as further specialization of staff and optimization of the physical framework.
And then the ability for a rapid transition has proven to be a very valuable asset, which will be expanded in the coming years.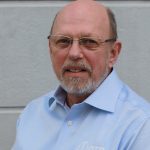 Tommy Danielsen, CEO

OTD Packing Service ApS supports i.a. The Danish Nature Fund