References
We maintain strong and loyal relationships with our customers
Care and responsibility
We have used OTD as a partner in connection with the start-up of production and development of new technologies.
OTD has taken responsibility for solving the task and has delivered with quality, commitment and flexibility. At the same time, in connection with the upgrade to MDR, OTD has in a short time raised its competence level to be able to handle an ISO 13485 certified production and packaging.
We experience OTD as a professional company that always shows care.
Long-term cooperation
The collaboration with OTD Packing Service dates back more than 10 years. It started with a single product that needed to be packaged.
We quickly got the feeling that they were a professional and competent supplier.
Since at some point we wanted to outsource all our assembly and packaging, it was natural to continue and expand the collaboration.
Throughout our collaboration, we have experienced OTD Packing Service as an active partner that manages to make demands for continuous process improvement.
A teammate who is really good at listening and adapting to the customer's needs.

Flexibility, fast feedback and quality
As a start-up company, you need flexibility, quick feedback and at the same time that you know that the job you pay for is done conscientiously with professional hands.
OTD has delivered this to Airofit and in this way helped to ensure that the launch of the product took place on time in the right quality.
OTD largely lives up to its own goal of care, control and accountability.

Ready for change
For almost 20 years, OTD has been a much-appreciated partner for Widex.
Always ready for change and positive for any task or challenge.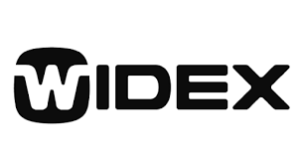 When it requires extra effort
AMP A/S has been extremely satisfied with the collaboration with OTD Packing Service ApS.
We always meet a great deal of benevolence to solve the tasks, even when it requires extra effort to arrange and adapt packaging and production facilities at OTD Packing Service ApS.
We use OTD Packing Service ApS safely, as we from our customers know that the service is always top notch, which also applies to the quality that is delivered. We can therefore highly recommend using OTD Packing Service ApS as a supplier of their services.